SANSCÉSURE
A timeless publishing house (2019)
Type
Format
Pages
With
Editorial & Identity
125x200 mm
64
J. Bertrais, A. Beauvais, C. Tourneaux, C. Salaün, C. Reygrobellet
*Student project

Sanscésure is a publishing house that shares with its readers the point of view of authors from the 19th century. Each literary work is accompanied by iconographies and a commissioned essay, creating evident parallels between societal issues from the past and today, demonstrating the authors' timeless critical thinking. With each publication focusing on a particular theme, such as xenophobia or the inequalities between social classes, Sanscésure invites their readers to sharpen their critical minds.
Sanscésure est une maison d'édition qui partage avec ses lecteurs les points de vue d'auteurs du 19ème siècle. Chaque œuvre est accompagnée d'iconographies et d'un essai commandé qui permettent de créer des parallèles entre les problèmes de société du passé et du présent, révélant la pensée critique intemporelle de ces auteurs. À travers chaque édition, qui se focalise sur un thème particulier, comme la xénophobie ou les inégalités entre les classes sociales, Sanscésure invite ses lecteurs à aiguiser leur esprit critique.
LAUNCH OF SANSCÉSURE'S FIRST PUBLICATIONS:

La Désobéissance Civile, by Henry David Thoreau
Un pari de milliardaire, by Mark Twain
Une nuit à l'Hôtel de la Baleine, by Herman Melville.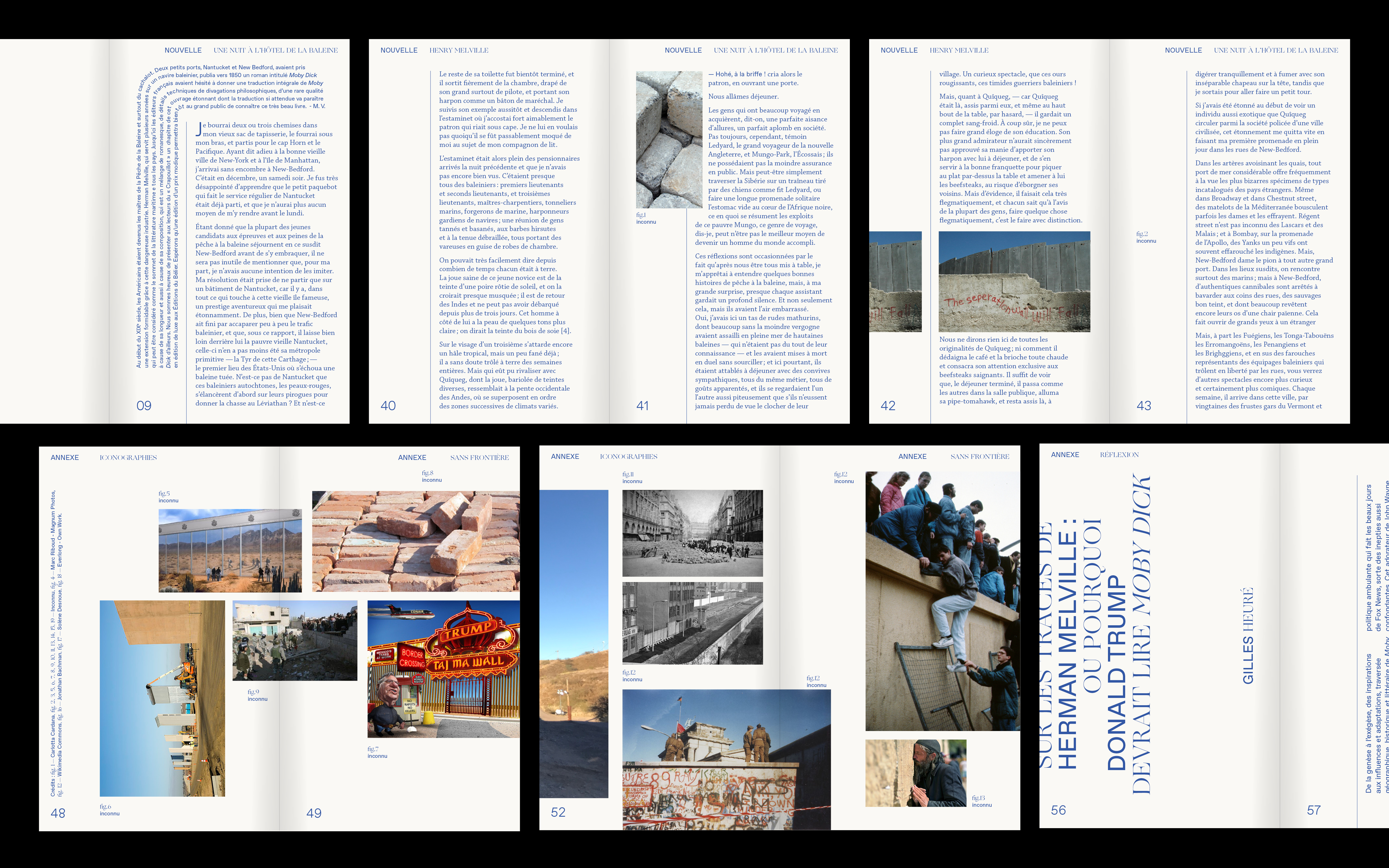 more work below ︎